We would like to introduce ourselves in the position of an innovating producer of cosmetics under our own brands and Private Label or Contract Manufacturer. As a result we own several patents.
Hima Laya still is an independent family owned company, producing a wide range of cosmetics, exporting to 46 countries through sole agents, exclusive distributors and through participations.
For the TIP products we have production facilities in Europe (in the Netherlands fully robotized packaging assembly and a production of cosmetics division at Pijnacker, (our head office) and a sales team with some production facility in USA (Newport Beach, near Los Angeles).
A team of 25 full-time experienced and well-trained employees and a supporting team of 5 part-timers are employed at our modern head office, R&D and most production facilities at Pijnacker, near Rotterdam.
Further assembling work is done by 50 home-workers and 2 contract packers.
Since 1979 the company is innovative in developing new product concepts for decorative cosmetics, skin care (environment-friendly formulations and packaging), hair care, sun care and transparent syndet soap (non-sensitizing and suitable for children and/or de-make-up / facial cleansing).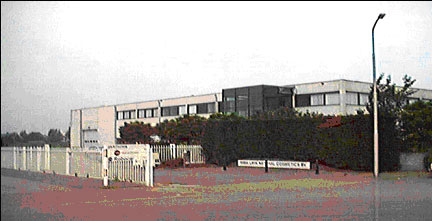 location Pijnacker
Production of cosmetics is located at Pijnacker in a double-isolated building, constructed in 1996, made of steel construction on concrete and there is adequate internal lighting and outside. The doors and windows are meant to remain closed.
The entire building is compartmented for its purpose of manufacturing process or use and there is adequate space to prevent mix-ups or contamination of components, labels, materials and bulk.
The building has 2 floors with its own air filtration system and is kept perfectly maintained in good state of repair.